www.europa.com/~edge/mene.html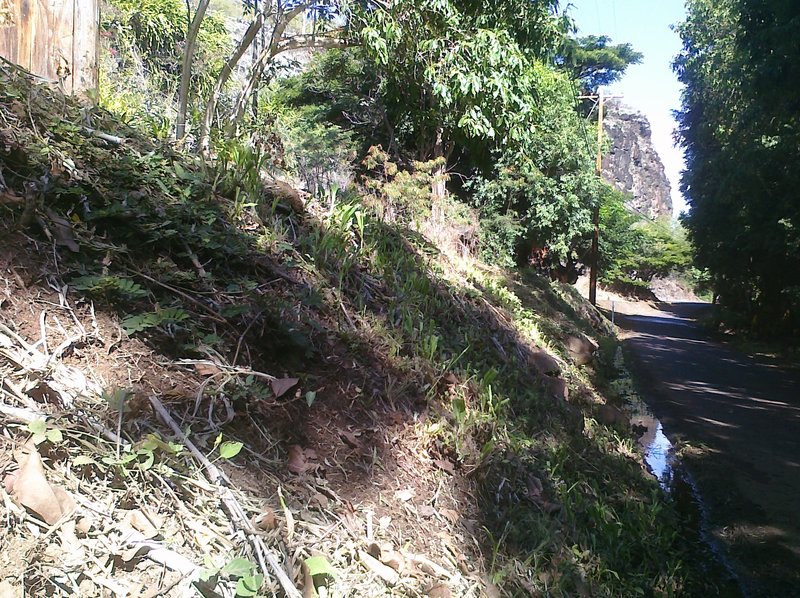 A portion of Smoky Valley's profits will be allocated to the external maintenance of the infamous Kiki a Ola or "The Mene.hune Ditch", one of Hawaii's oldest historical sites. This ancient irrigation system is still in use today by the local farming community, including myself. Visitors from all over the world stop to visit this wonderful monument. The condition of this precious site was an embarrassing representation of it's historical importance.
About a decade ago something magical happened. A local boy started trimming large branches hanging over the ditch and into the one lane road. A few days later another resident started clearing some overgrowth. One man's dedication was evident by crawling on his belly thru a pipe that runs under the road, pulling out the weeds and silt, (yuk!). This was hard and dirty work but it is from the heart to the aina. Over a period of time a community wi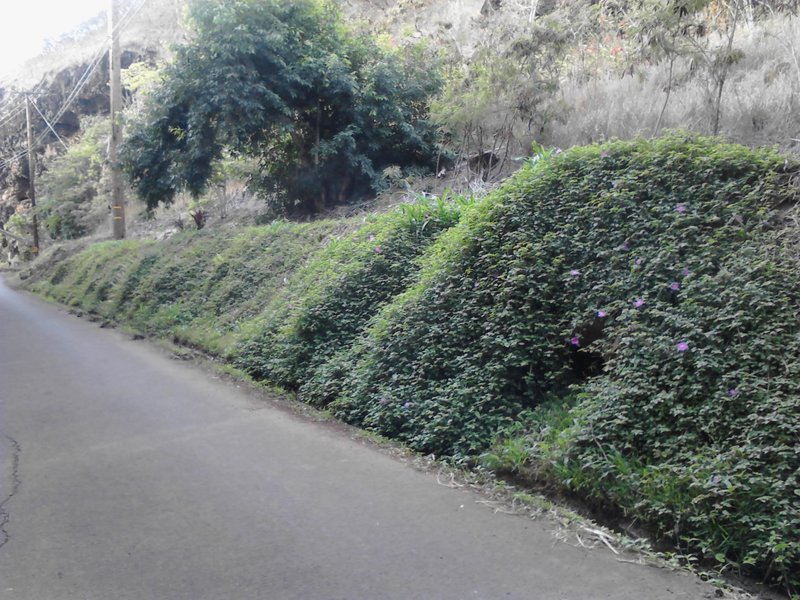 thout any intentional effort to coordinate a clean up, turned the photo in the top left into the photo on the right.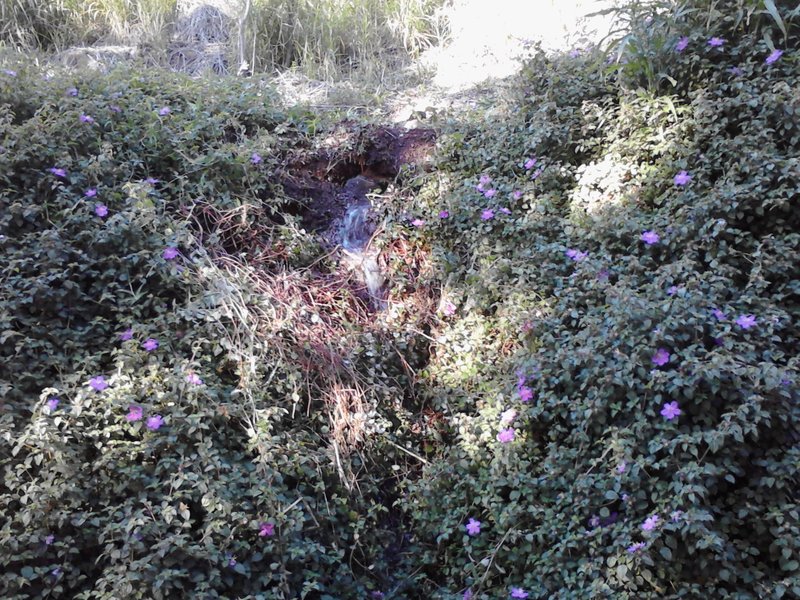 Then about a year ago there was a breach in the ditch wall.

Due to the complexities involved with the repair and a restoration of an archeological site, we respectfully stepped back. Now sadly it is not looking very "detailed". The good news is that the State and all of the required agencies it takes to properly execute the necessary structural repairs to this site are in sync and the repairs should be completed by the end of summer 2016. Smoky Valley Lotions would then like to support the boys so that their hard work is rewarded. The original local boy that started this miracle, dedicated his time, tools, fuel and laborers, at his sole expense for a decade, just purchased his first home so spare time and spare funds to pay workers may not be as easy to donate. If we could provide a part time flexible job that his heart and the heart of his workers is already dedicated to, we would have created; a full circle miracle.
Please support Smoky Valley Lotions & Soap and also the maintenance of the Mene.hune Ditch.